Email marketing is the tough place to be, even tougher is seeing your beautifully written and artistically designed emails landing straight into the spam folder.
To be honest, we all have banged our head seeing the email stats and wondering why the hell the emails are flying straight into the spam folder. For real there are many reasons that put an email into the spam folder, the prime reason being the health of your email list. Inclusive, how you have been growing your email list.
The prime reason being the health of your email list.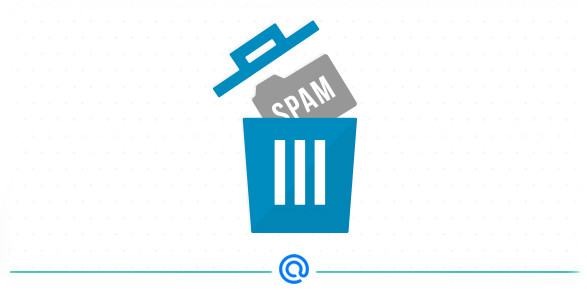 How to avoid getting into the Spam folder
Getting out of the spam-box may seem a hill climbing task but we are here to help you better understand to avoid future emails of yours going into the spam boxes. The fun part is even the highly experienced email marketers have had email deliverability issues. Let's explore the key checks below.
1. Build your email list organically
An email list will be your most valuable business asset, taking care of your email list always pays handsomely. Building a healthy email list takes a fair bit of time, Majority of email marketers struggles with their data due to its poor quality. Collect a healthy data right from the start by sign-up forms, landing pages or through other gated content.
2. Follow double opt-in
Permission-based marketing is all you need to taste your bit of success by email marketing. Following double opt-in religiously ensures that your subscribers have explicitly requested you to be on your mailing list and receive your content. A double opt-in email list has seen better engagement rates. In order to ensure you list contains no invalid, bounced, disposable or spam trap email you may need use DeBounce email validation WP plugin, email validation JS widget or email validation API.
3. Be an authenticated sender
This simply means publishing the email authentication protocols like SPF, DKIM, and DMARC to earn the trust of mailbox providers and ISPs to designate you as a legitimate sender. Being an authenticated sender gives your email a better chance for inbox placement.
4. Follow email list hygiene
Now, this is a no brainer! Email list, in fact, a clean email list is the one most important weapon in your arsenal. Trust me without following a proper email list hygiene your emails are going nowhere but into the spam folders.
5. Monitor your sender's reputation
Watching your sender's reputation shows you a good picture of how your emails are received by the subscribers. Sender's reputation score varies from anywhere between 0 to 100, it shows you how your IP and domain are perceived by the mailbox providers. There are a lot of other metrics like spam complaints, blacklists that are considered for marking the reputation. Sender's reputation is one hack of metric that needs your attention all the time.
6. Provide email preferences to your subscribers
Providing an email preference center can segment your subscribers automatically. Also, it is one easy way of providing subscribers to manage their email preference through one central portal.
7. Keep an eye on email engagement metrics
Email engagement metrics are not to be missed by any email marketer. Keeping an eye on email metrics like Open rate, Bounce rate, Click-through rates gives a great room for analyzing and adjusting your email campaigns as when needed.
8. Provide value through your content
Email marketing is more than just promoting and hardcore sales, the only way to keep your subscribers engaged and interested is through providing value through your content. Some of the best content ideas are providing free e-guides, tutorials, and free tools.