Have you ever wondered how Google auto-completes your search request? It is through data appending and enrichment.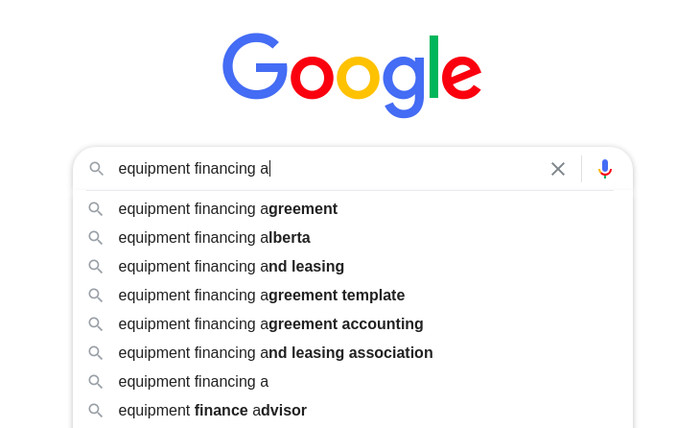 How? Data Enrichment works with raw data. The raw data in this instance are the letters you type on your keyboard. Google enriches the letters (raw data) and matches it with a vast database of the possible words to quickly complete your search input.
Google's auto-complete feature essentially helps improve the customer's experience while using their service.
Introducing the data appending process to your business will not only improve your customer relationship management (CRM) system. You'll also get valuable insights on your customers to guide your offers and adverts.
What Is Data Appending And Enrichment: How it Works
We've established the fact that data enrichment works with raw data. The raw data in your business could be an email address or a phone number. How do you enrich such data?
Enriching your existing data is a process of merging your raw data with similar data points in another more extensive database. The process aims to allow new information to be added to your existing records to improve its value and accuracy.
Most companies have existing CRM systems they search through to enrich existing data or add new information. A digital marketer's CRM system is typically their email list.
However, both the CEO and digital marketer may need to ingest data from second and third-party data providers to get additional insights into their customers. These insights will inform the business's marketing campaign/strategy as they'll build a comprehensive profile of their existing and potential customers.
The entrepreneur will need a data appending and enrichment service to get the customer's name and photo to help the writer craft a more personalized message.
Check DeBounce data appending and enrichment engine or reverse email lookup service, it can detect the owner name of email addresses and their profile pictures. You can find more information by clicking here.
Types of Data Enrichment
The type of data enrichment you use mainly depends on the type of business you run. However, most companies require demographic and geographic data to enrich their existing data.
Let's take a look at what demographic and geographic data is briefly.
Demographic Data
A demographic data enrichment process involves data like:
The customer's age,
Gender,
Educational qualification,
Marital status,
Level of income
Number of family members,
The car model they use,
Their credit score and so on.
A business owner with access to accurate demographic data about their customers can better personalize customers' experience using their product. Demographic data enrichment also helps you make informed content marketing decisions that'll convert leads.
Geographic Data
Any business hoping to target customers who reside around a particular location will need a geographic data enrichment process to reach them. Someone who needs to grab lunch will search for restaurants close to their site.
So, if you're running a restaurant, you can send what is on your restaurant's menu for lunch to existing customers around your location through a geographic data enrichment process.
Let's take a look at some geographical data you'll need to optimize your enrichment process:
The customer's Zip code,
Home Address.
Phone number,
Mapping insights,
Geographic boundaries
Their postal address and so on.
Anyone can use this data to target customers within a specific area.
How Data Appending and Enrichment Can Help Businesses
According to a recent survey, 88% of marketers improve each of their customers' insights by enriching data from automated third-party sources. However, you can also perform data enrichment services manually.
The manual process of data appending involves searching through a directory to link your raw data with a name, age, gender, or purchase history. If not for technological advancements, companies would still go through this process to get additional insights into their customers and leads.
Businesses that require data appends the most are those who are in any one of the following categories:
A company that is changing its target market or moving to a new market.
A company that is changing its business model (from a physical store to an online store).
A company that is looking to keep up with trends.
Companies plagued with fraudulent rates; and
A company that is aiming to improve its customer targeting.
Data enrichment would help a business detect obsolete information about an existing customer if carried out regularly. Private information about your customers can affect your campaign and target negatively if they are not considered before the campaign is sent out.
You don't want to send an offer to a customer's dormant email address or the home address they recently moved from.
Data appending and enrichment can also help your business in the following ways:
Ensure Your List of Leads Remains Accurate
Although there is ample information out there for businesses, some still find it challenging to reach their leads with the right offer because their customer information on their list is outdated.
Reliable data enrichment tools seamlessly integrate with CRM systems to improve the existing data with new information. Using a data enrichment tool will help you fill missing records such as a customer's duplicate email address, a new home address, or phone number.
A continuous data enrichment process will help your sales department to be successful by adding valuable insights they need to do their job well.
Assess Potential Clients and Suppliers
Doing business with a new customer or supplier poses a fair amount of risk. To spot areas of potential problems, the business owner must carry out due diligence research.
Through data enrichment, you can improve your knowledge of a particular business. An example is pairing your existing files with financial records in the public domain to determine their credit score and rating.
It will help you make an informed decision on the company or person you are going into business with.
Keep an Eye on Other Businesses
You can also use data enrichment to keep surveillance on your present clients and competition. Once your data enrichment process is indicating one of your competition is struggling, you'll be able to see opportunities their absence poses.
Cost-Effectiveness
Automated data enrichment is very cost-effective, unlike the manual data enrichment process. For a token, you'll have a verified list that helps you save money you would have spent on research, error correction, and other manual enrichment processes.
Conclusion
Before using a data enrichment service, ensure they are highly qualified service providers. Just as Online Writers Rating provides quality paper writing services, go for a data appending and enrichment platform whose services meet your business's quality needs and demand. Moreover, you may consider trouble-free data appending with a chatbot.