Emojis aren't just for texting anymore. In fact, they've become such a powerful marketing tool that more and more companies are using them in their business emails to increase conversions.
And while some people might think it sounds like a waste of time or money, there is hard evidence that proves otherwise. Numerous reports and surveys show that emojis can make emails more professional, engaging and improve a marketing strategy.
After all, 92% of the online population worldwide uses emojis every single day. This is your complete guide to the emojis in professional emails, and we'll tell you everything about it.
Thumbs up for Using Emojis
Emojis have been around for a while now, and they're only going to get bigger. More and more people are turning to emojis in their texts and emails because there's a great benefit to using them.
People do love emojis, and Braze came up with a detailed report of what individuals actually think of emojis. They revealed that 42% of women and 34% of men find them fun. On the other hand, 15% of men and 10% of women find them childish. Lastly, 22% of people aged 14 to 24, 20% of people aged 25 to 44, and 14% over recipients over 45 years old find them normal.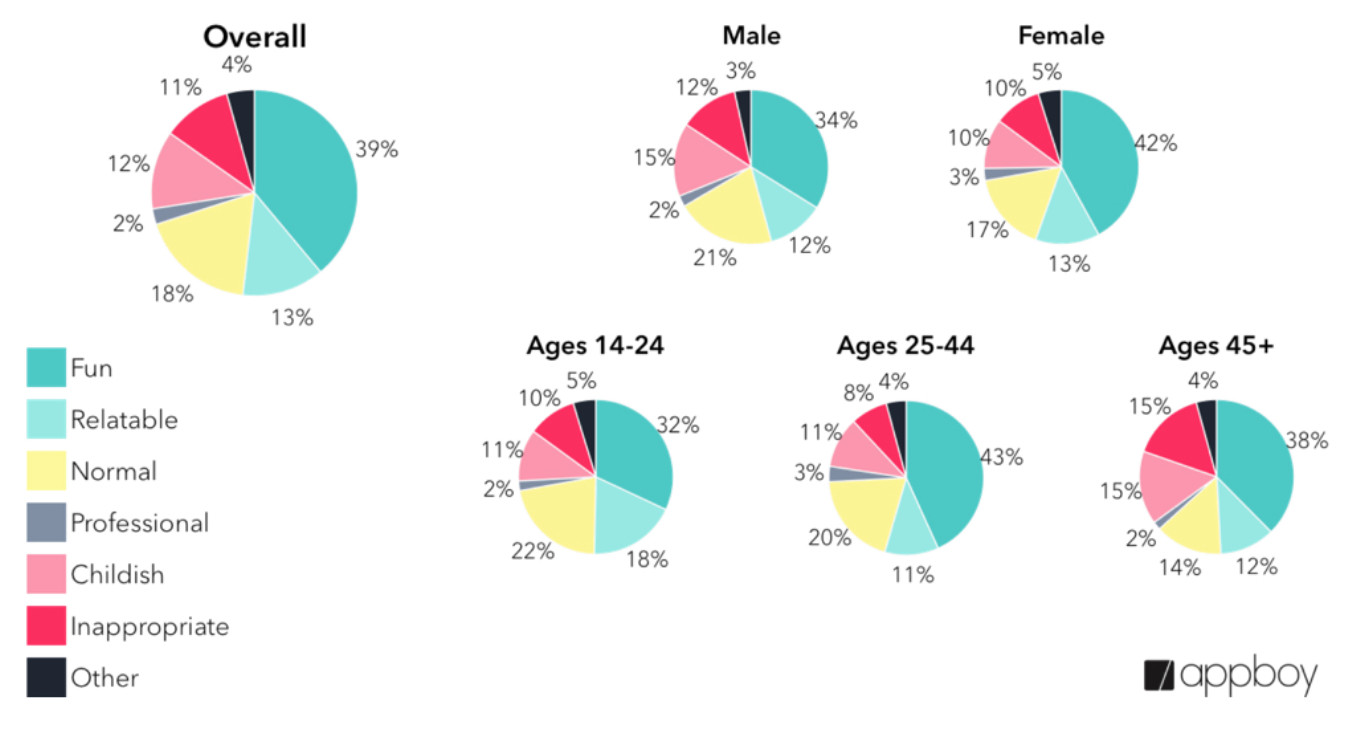 Firstly, including emoji in your emails is a great way to add some personality or emotion. Then, of course, this can put your recipients at ease or make them feel happy about the message you want to convey from the start.
Secondly, emojis can also help break up long streams of text on an email, so the reader doesn't get bored of reading it before they finish.
Furthermore, Emojis help your subject look more interesting than the other emails in your recipient's inbox. Do you really want to use a boring, plain text email that looks like everyone else's?
Although emojis may seem like childish behavior on the internet, they can actually make your emails look more professional. They come in different forms, such as graphs, light bulbs, notes, and more.
Just remember not to overuse them; otherwise, your emails will lose seriousness and professionalism. Even if emojis help personalizes your email and makes it seem friendlier and warmer, using too many of them will not make your email look serious.
Moreover, the Emoji report 2019 by Adobe revealed that 64% of people are more likely to open an email if the subject line contains emojis. So if you're sending an important email that you want your recipients to read, this has become a key factor for this purpose.
Last but certainly not least, according to a report by Adobe, 61% of people use emojis at work, and 63% said that emojis increase the sender's credibility when using them.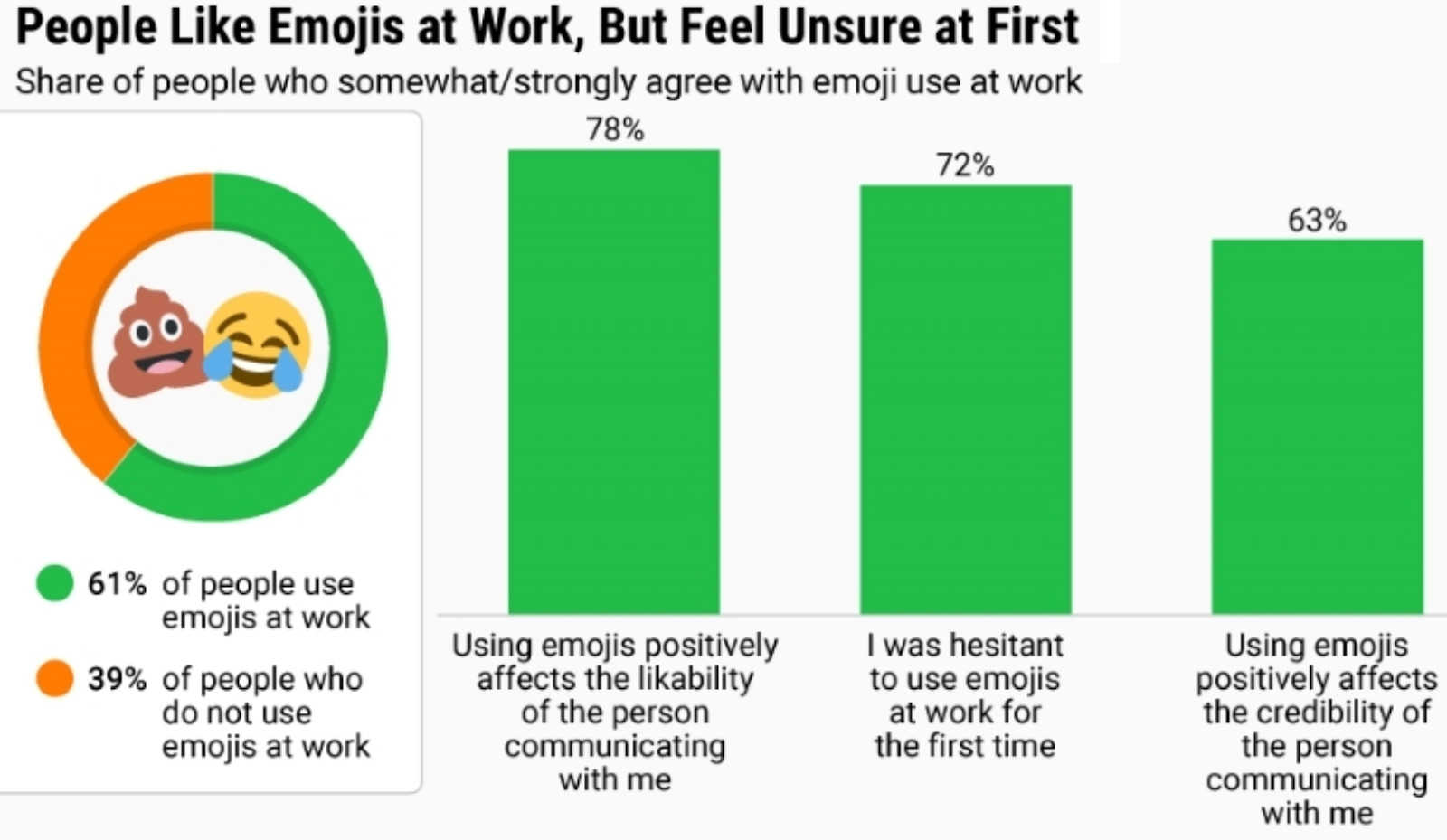 The other side of the coin
Emojis are a new phenomenon that has been spreading for the last few years. As a result, many people have started using them to convey their emotions and feelings through email marketing. However, there are some disadvantages to using emojis in this regard.
One of the main problems is that the person who receives an email from you might not be able to make out what it means. It isn't enough to simply include emojis anymore. The market constantly changes, and emojis may have a different meaning with time, or they may have no significance in other countries where your audience is located.
Second of all, while different reports show that emojis positively impact business and professional settings, others claim the opposite. An example of this is an analysis by Sage Journals, which reported that smiley emoticons might negatively affect your image at work.
In addition, emojis can impact your image and make your emails and subject line lose interest to the reader if using them too much or too often.
Another disadvantage of using emojis is that not all applications support them - making the reader see an empty square or a ? when receiving the email. Only the following email clients display emojis correctly:
Gmail
Apple Mail
Yahoo! Mail
Android Mail
Windows Mail
Outlook 2007/10/13
Lastly, another downside to emojis is that they are not globalized. Since every application uses different emojis, an emoji might have a completely different meaning in another application or language.
Using them for international languages like English and Spanish is okay. Still, we don't recommend using them for languages like Chinese or Japanese, where specific symbols are used compared to emojis.
Some ground rules to follow when using emojis
As discussed above, emojis in your professional business emails have pros and cons, and they can eventually increase conversion. However, in addition to that, some basic rules need to be respected from day one, and they are the following ones:
Maintain a consistent brand identity
Emojis are suitable for expressing our feelings and bringing life to our copies. But one of the most important rules is maintaining your brand identity.
For instance, if a person working in a financial institution sends a business email with smiling or surprised emojis, it would look inappropriate. But, if that same person sends the same email with a graph ? or an increasing chart like ? it would surely be in context.
On the other hand, if you sell an ebook to skyrocket your online business and your audience knows you to be encouraging, motivating, and intense, you surely won't want to send a crying emoji such as ?.
To put this rule in the real world, let's take the example of Nike on Instagram. They are mostly known for their shoes and, therefore, their first line is a pair of running shoes ?.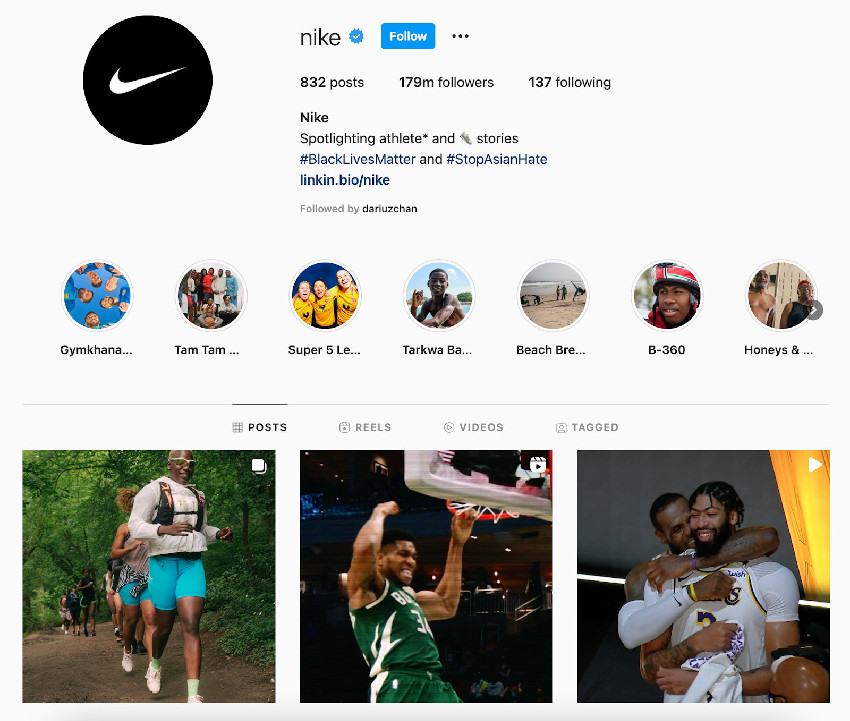 On top of that, Nescafé uses the same principle. Their first line is "❤️?☕️" - which can translate to "The world loves coffee" or "Nescafe offers the coffee the world loves."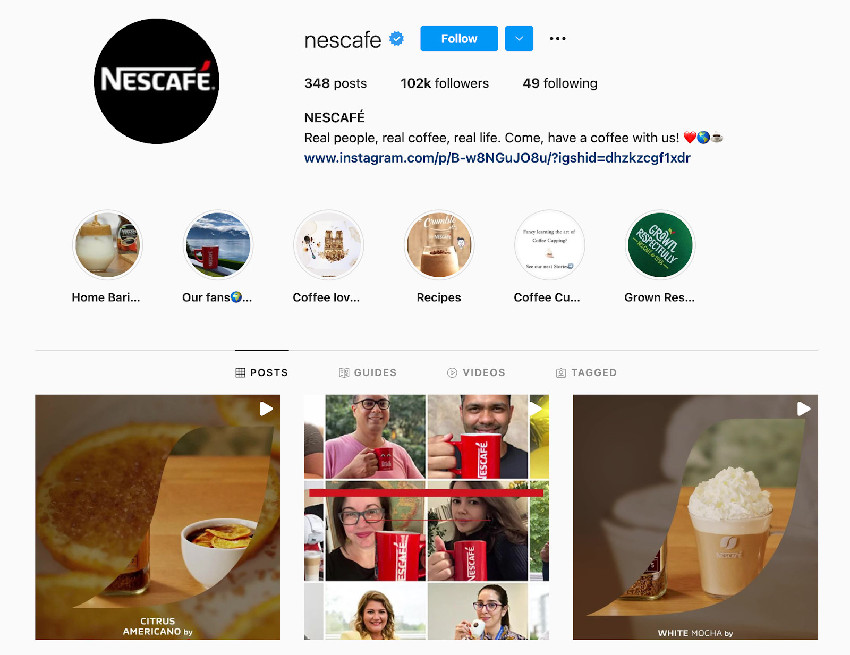 In plain words, there's no need for emojis related to food when promoting an investment newsletter, but adding one may work well if you were to open a new restaurant or food delivery application instead.
They're a simple method to give your business its personality and voice in terms of branding. Remember: Your consumers aren't all old-school traditionalists with no taste for cutting-edge marketing techniques. The generation that grew up with emojis has already entered the workforce, and they may well account for a large portion of your audience.
To sum up, emojis are a great way to promote your brand as long as you maintain your brand image and reputation.
Study your audience and understand how they respond to emojis
A great deal of time and effort is required before a marketing campaign can be fully implemented. Testing is required for the usage of such image signs, much like any other aspect of marketing.
You must ensure that this technique will be well-received in the target country or within the targeted community. For example, in the gaming sector, sales, some entertaining services, a small amount of informality may be advantageous. However, in academic writing, jurisdiction, among others, using emojis would be highly inappropriate.
Yes, virtually everyone on the internet employs and understands the meaning of emojis. And we've emphasized their visual appeal. But, on the other hand, some recipients may find it offensive and ignore your messages or even mark them as spam.
That is why you should carefully think about incorporating emojis in email subject lines and main text before deciding how to use them.
Check how the emojis you've chosen appear across different devices
The appearance of emojis on different devices should never be overlooked, whether you're using them in your emails or on any other communication platform. Emojis look different depending on the device you use. For example, if you use a smiley emoticon on an Apple device, that same one could look completely different on a Samsung or another branded laptop.
The emoji comparison report made on Mental Floss represents the topic very well. For example, the nerd smiley with glasses - that look friendly and interesting on an Apple device - looks like a teenager on a Samsung device and seems just unprofessional on a Google device.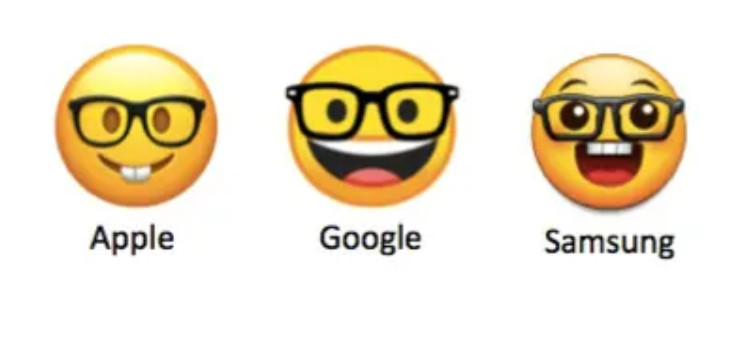 The fearful smiley on Apple devices actually looks sad on Google ones and shocked and panicked on Samsung.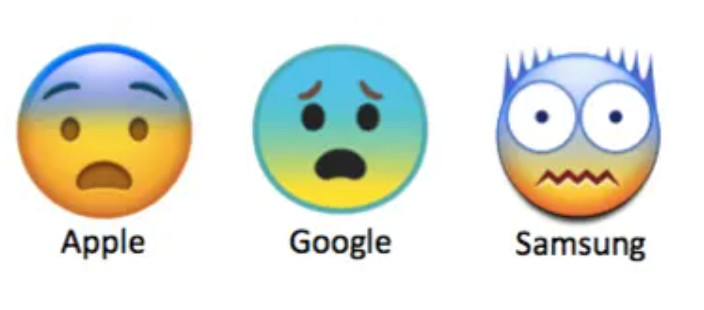 As you can see, using emojis is good and can quickly increase your branding and credibility. That said, make sure to check the used emojis send the right message across all devices to keep your credibility.
Don't replace words with emojis
Emoji in your marketing copy may also add extra meaning to your message. Emojis, like exclamation points, can alter the tone of your message, just as words alone might not be able to do.
All things considered, not replacing words with emojis will make your text look unprofessional and maybe even not clear. Sure, while emojis cannot replace good writing, they may complement one another by adding additional depth and significance to your phrases.
There are pros and cons of replacing words with emojis, but we highly recommend not doing so and keeping a reputable image.
A/B test your campaigns
Last but not least, don't just assume that anything that works for everyone will appeal to your audience, too. The best approach to use emojis in your email marketing is A/B testing various options and seeing which performs the best.
Try using only one and see how people react. Or add more of them to make your subject line more appealing and engaging, and check the campaign's results afterward.
Also, using them in your email content may be highly beneficial to increase your ROI and convert more. Make sure to read until the end to know all the details about this.
Industry-specific emojis
For your emojis to convert more and improve your ROI, consider whether they are compatible with the industry your company works in and who your target audience is.
The perfect example is the Twitter profile of Walmart. With Black Friday approaching, they have published the post below using the gift emoji ? which perfectly represents the industry and the incoming sale holiday.
In the same vein, and remaining in the same industry, Amazon post a small list of services they offer using emojis as follow:
? Deliver gifts to loved ones with fast, free delivery
? Watch holiday movies on
? Multiple musical notes Curate the best holiday playlist
?Camera with flash Order holiday cards with

Needless to say, this is definitely a great strategy and an excellent way to use emojis, remain professional, maintain their brand consistency, and reflect the industry the right way.
Emojis in subject lines
Emojis have increased in popularity, and many marketers use them to their advantage. With the rise in smartphones and mobile devices, they can be used as a fun and interactive marketing tool by targeting the youngest consumers who spend a lot of time on their phones texting and using social media platforms.
Because more and more people read their email on a mobile device rather than going online from a computer, marketers must change their emails to fit their content.
The trouble is that mobile devices only display the first 50 characters of the subject line in emails. Emojis provide an excellent solution to this problem because they allow you to communicate more while saying less in your subject line.
A report by Swiftpage found out that using one or more emojis in an email subject line increases the chances of opening by 29%, as well as increasing the CTR (Click Through Rate) by an impressive 28%
In plain words, using emojis in a subject line can be highly beneficial to your business as long as you use them wisely and respect what we already discussed above.
Emojis in email content
Emojis are the perfect way to increase the reader's interest and curiosity, as we've seen on this complete guide. Of course, they can increase the opening rate of emails and convert more when used on the subject line.
But what about using emojis in email content? Is it worth using them, and are they appropriate to any audience?
Emojis in email content, just like emojis in subject lines, are very beneficial - as long as you use them moderately. As we've seen above, people generally like emojis, but generations are divided. For this reason, and because you want to attract the highest number of leads possible, using them moderately will make your content more adapted to everyone.
A great example is the one of Amazon on Twitter mentioned above. Using a few as a bullet point to animate your email while keeping it straight to the point is probably the best way.
What Emojis to Use in Professional Business Emails?
Whether we talk about using emojis in the subject line or the email's primary content, there are some emojis that will improve your marketing strategies. But there are some others that will make things not as profitable as you'd like.
According to an analysis by Inc., some emojis can make your company or persona look very unprofessional. These emojis are:
The smirking face ?
The kiss mark ?
The tongue ?
The winking face with the tongue out ?
The squinting face with the tongue out ?
The kissing emoji ?
The grinning emoji sweating ?
The annoyed and neutral emoji ?
The eggplant and peach emojis ? & ?
The poop emoji ?
Naturally, with some common sense, you shouldn't be using them anyway in a professional setting. But, in some circumstances and when willing to use more aggressive marketing strategies, they may be beneficial depending on the industry.
The perfect example is Plenty of Fish which uses some of these emojis on their social media, and they definitely work to get more people to comment and share their posts.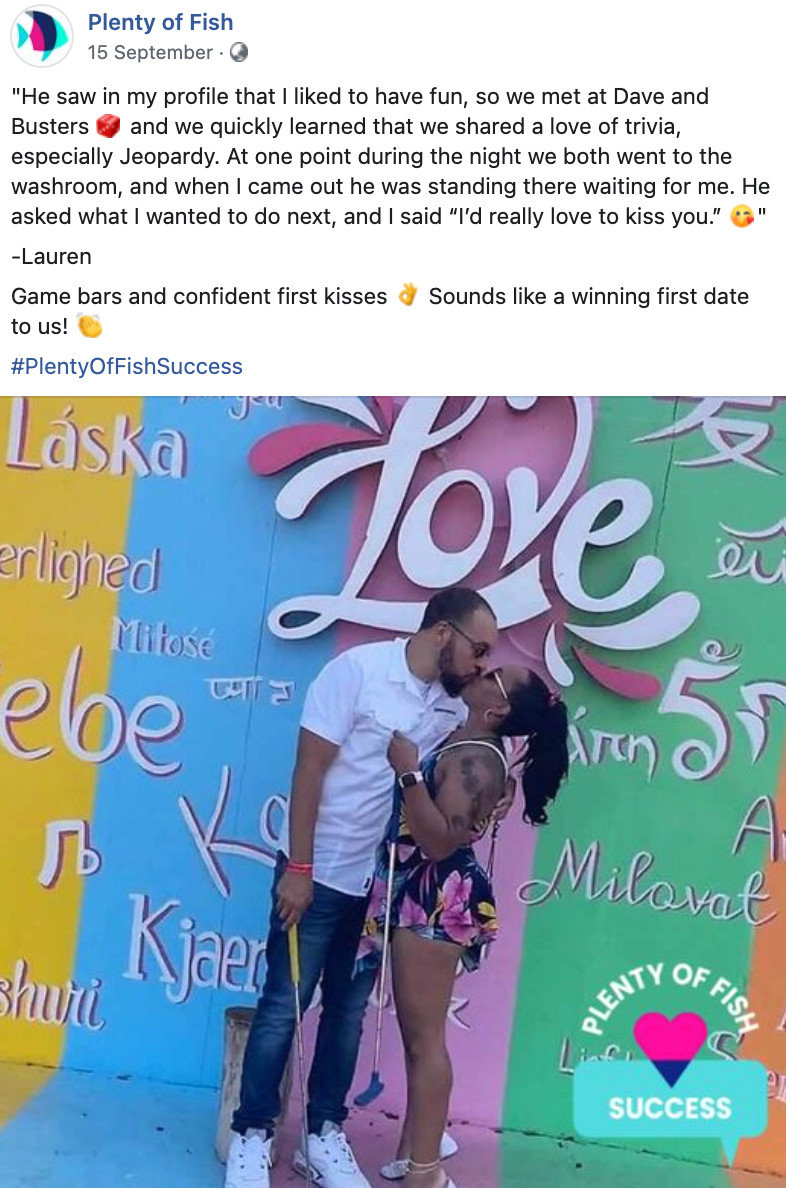 The Verdict: Will Emojis Increase Your Conversions?
When it comes to marketing and sales, you want everything to be on point. This includes the messaging that is sent by email as well as other promotional material. Marketers need to be in tune with how their target audience communicates and processes information in the digital age.
Emojis will add a bit of personality into your emails, subject lines, and primary content, which could help with conversions if used correctly. To use them effectively, think about how an emoji might relate to what you're trying to sell or market.
As discussed in this complete guide, you will want to use them moderately not only because not all people find them professional but also because you need to remain professional.
In conclusion, the use of emojis when communicating digitally has increased dramatically over recent years, so much that many companies use them in professional emails as a way to increase conversions. And we simply can't recommend using emojis enough to drive more conversion and elevate your business.